We're really excited, probably a little more excited than we should be, but nevertheless, we are. Why? OK, it's probably not nearly as exciting to you, but our new hemp cords and connector beads arrived last week and we have finally got a chance to start working on some of the new bracelets for you.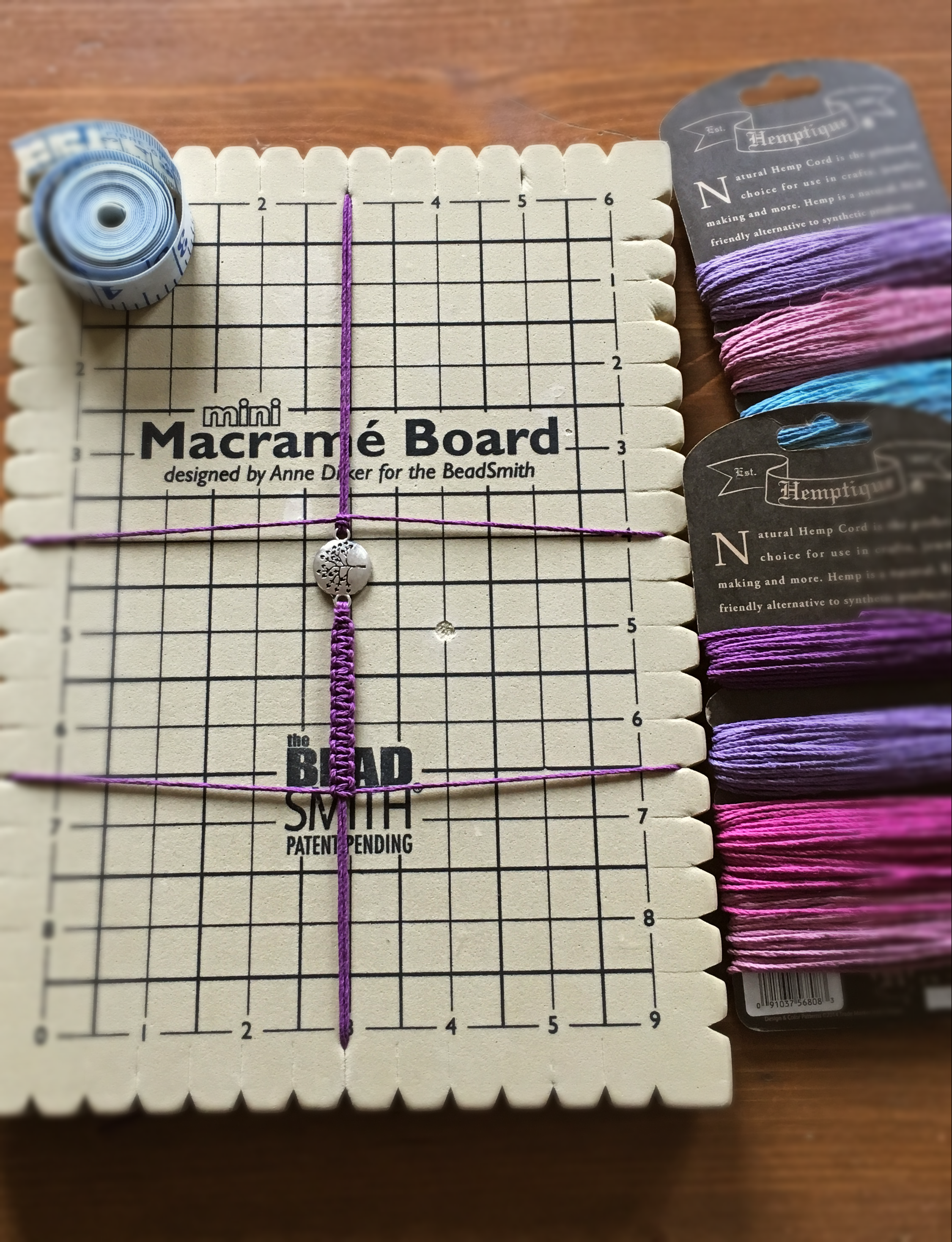 Macrame board, cords and incomplete bracelet



You can't really see it in this photo, but the connector bead is a tree, we also have infinity symbols and hope connectors. Keep an eye on our social media platforms to see each of them as they are in progress, or completed. We've also decided to try hemp cord as some of the colours available are so vibrant and pretty.
We hope you'll like the new range as much as we do and please do feel free to contact us if you would like a bespoke order made up. We're always happy to work with you to source a different colour or to make a smaller or larger bracelet.
Don't forget, give us a follow on Twitter, Instagram or Facebook to keep up to date with everything we're up to (social media buttons can be found at the bottom of the page).