We just wanted to share some news with you. Hugs are proud to have added two more designs to our range of cards. We're really excited about both of them, and feel that they fit really well with our purpose of spreading awareness of mental illness and helping people to show their support to friends and family.
Our first addition, is by a new artist, Alex Butler, based on the popular tattoo depicting the struggles faced by those who live with depression. From one angle the card reads 'I'm Fine.'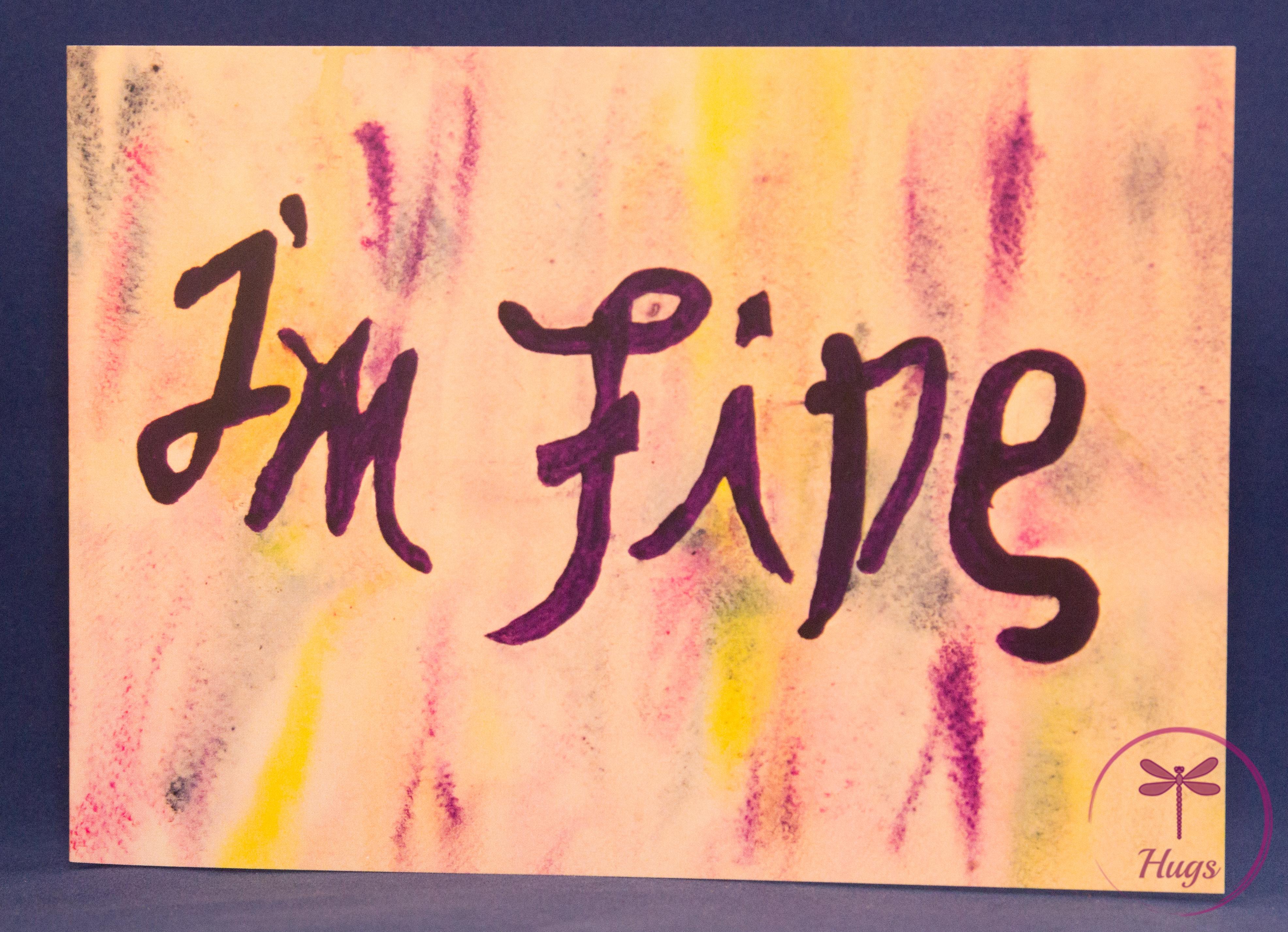 'I'm Fine/ Save Me' by Alex Butler
However, if you turn the card through 180 degrees, it reads 'Save Me.'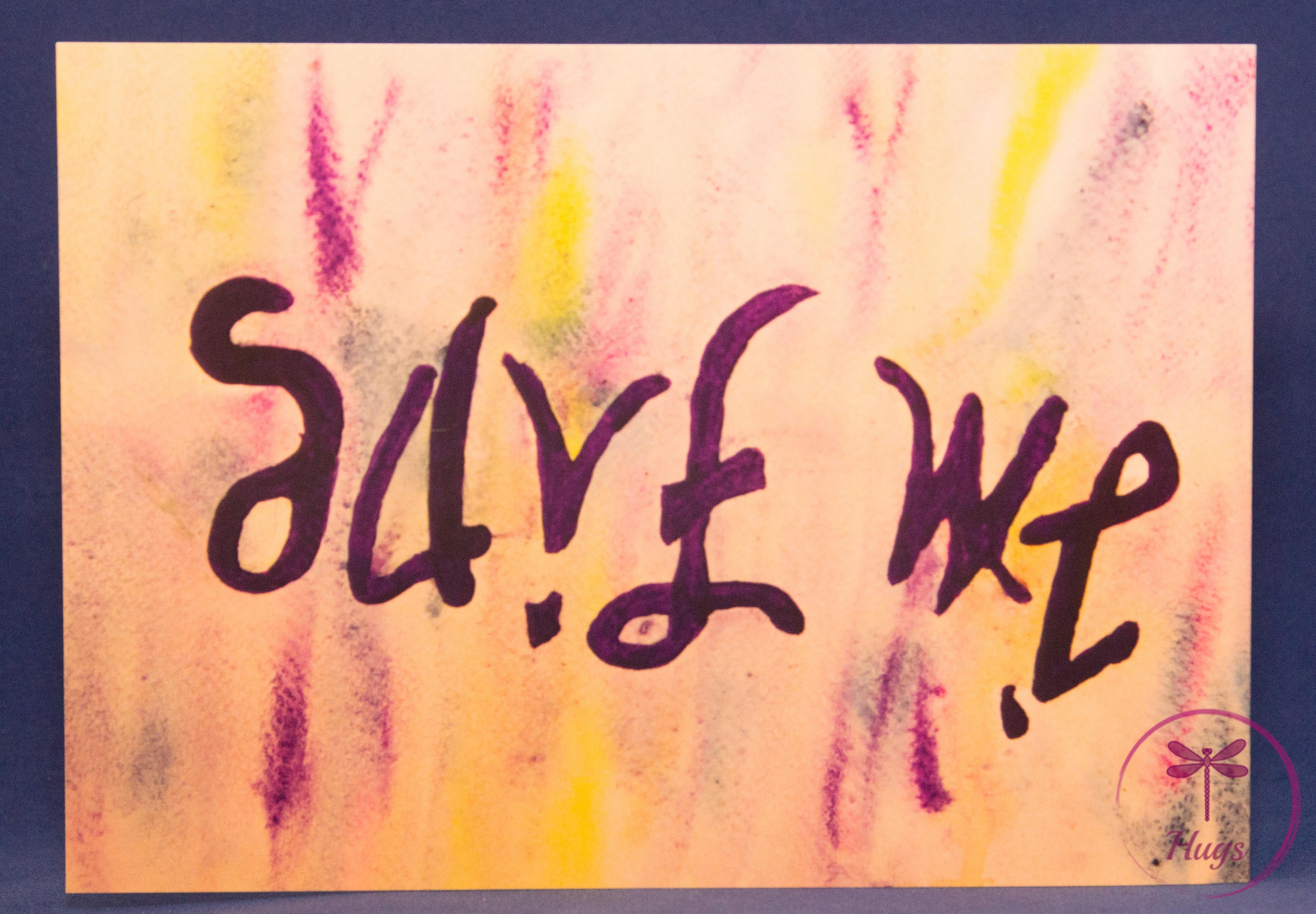 I'm Fine/Save Me' by Alex Butler
So many people who live with a mental illness don't want to burden friends and family with how they really feel, and will just tell people they are fine. With this card, you can show someone, that even though you may not fully understand, you're trying and you care.
Our next new addition is a simple, but colourful card which incorporates the semi-colon symbol. For those of you who are not aware, the semi-colon is used to represent suicide prevention, something which we, and many of you, we know, have experience of. It is a devastating thing and something which can often be prevented by starting a conversation with someone.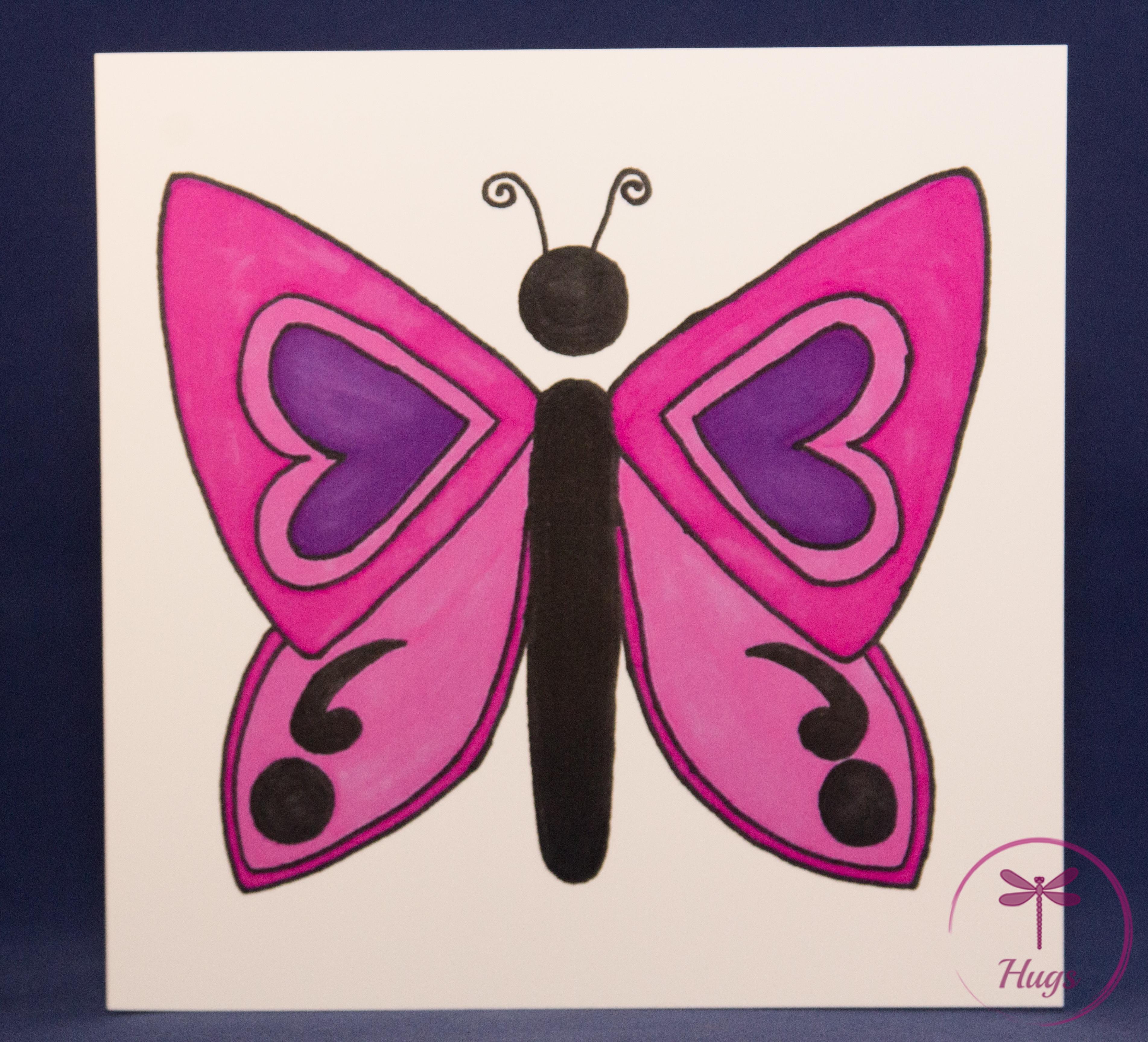 'Butterfly'


Our 'Butterfly' card will help you show someone you are thinking about them. Why not hand deliver it so that you can sit down and chat to your friend. Your support makes such a difference in helping someone to get on the path to recovery.
To see our full range of cards, visit our shop