We all know us Brits like nothing more than a nice cuppa. It's what we turn to in times of trouble, and you certainly can't have a biscuit or slice of cake without one. We enjoy a cuppa when we're relaxing in front of the TV or when we need a boost to get us through the working day. All in all, there are few occasions when a cup of tea is not appropriate. And, with so many types of tea, who can blame us!
For those of you who know me, even just a wee bit, you'll know that I am rarely without a cuppa; indeed my fiance worked out very quickly that the way to my heart is through a nice big mug of the stuff! Tea is the reason 'Hugs' sells mugs (other than it rhyming quite nicely). We recognised that sharing a cuppa, be it tea, coffee or hot chocolate can really help someone suffering with mental illness. To have someone sit with you and chat, listen, or just simply be there, can be the best kind of support.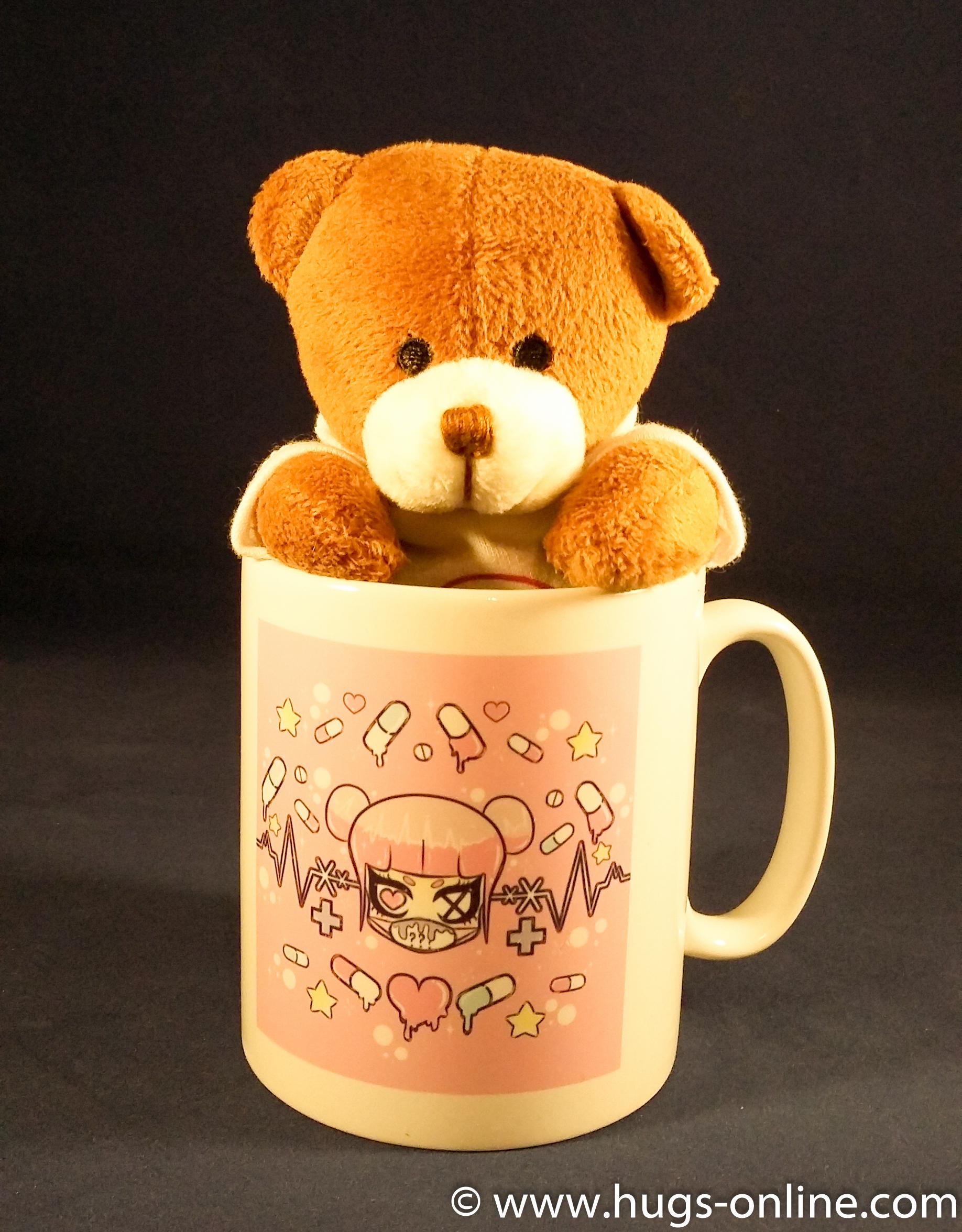 Hugs Little Bear in Unwell Mug


So, imagine our excitement when we saw those fabulous people over at PG Tips are giving away 55 million cups of tea as part of their initiative #CuppasTogether, to tackle the issue of loneliness. This is such an easy project for anyone, and everyone, to get involved in and, as something which is very close to our own hearts, we really do want to encourage you to take part.
So when you've finished reading this, please have a think about who you might know who is in need of a little company, then head on over to PG Tips and register. Your time spent drinking their rather yummy tea, could be the difference between crisis and recovery.
And if you want to share a gift as well as a cuppa, you can. We've reduced all our mugs and mug bundles so that you can do something a little extra special for a friend in need, so not only are you helping your friend, tackling the issue of loneliness and helping raise awareness of mental illness, but you will also be helping us to support the Maytree Respite Centre a charity which helps support those with suicidal feelings.
Please note, we are not affiliated in any way to PG Tips and this is NOT a sponsored post; we merely wish to help promote it as we know that a leading cause of mental illness is loneliness.