So, what is so special about 7th February this year? Well, somewhere it will be a day to celebrate a birthday, an anniversary, a wedding maybe, but they're really just special for a few individuals; not that it makes those occasions any less special, they are very special, but there are a couple of other things happening on the 7th, and they're things we can all get involved in, no matter who we are, or where we are.
I firmly believe in getting involved in things that matter. Things which benefit and help other people. They don't need to be big things, the smallest of actions can have the biggest effect. That's why we're supporting and promoting Time to Change's, Time to Talk Day.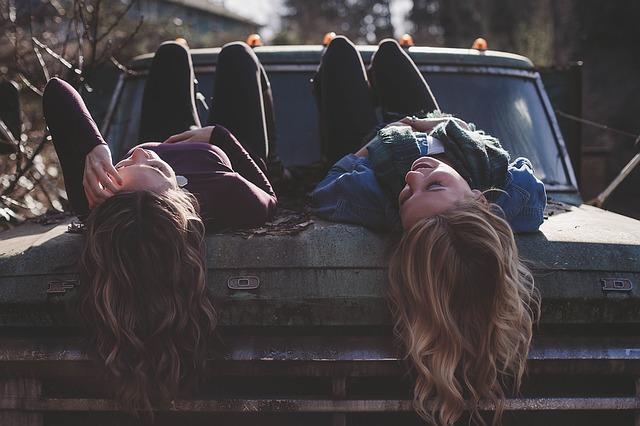 Friends Talking
We're hosting an event at our local Community Centre, but you can take part in Time to Talk Day, anywhere, anyhow. Maybe you could call or text a friend you've not seen for a while, someone you know struggles with mental illness; arrange to meet up for a long overdue cuppa. Thursday is all about getting conversations started. Maybe you have no idea what to say. That's fine, in fact, that may be a really good conversation starter. One of the best conversations I had when I was ill, started in exactly that way. My neighbour just said, 'I have no idea, what to say, or do, but I'm here.' It opened a gate for me to explain and we often have conversations about mental illness and mental health now.
For more information please do visit Time to Change's website. It has some great ideas on how you can get involved, this week.
If you really can't start a conversation fear not because Thursday is also 'Send a Card to a Friend Day.'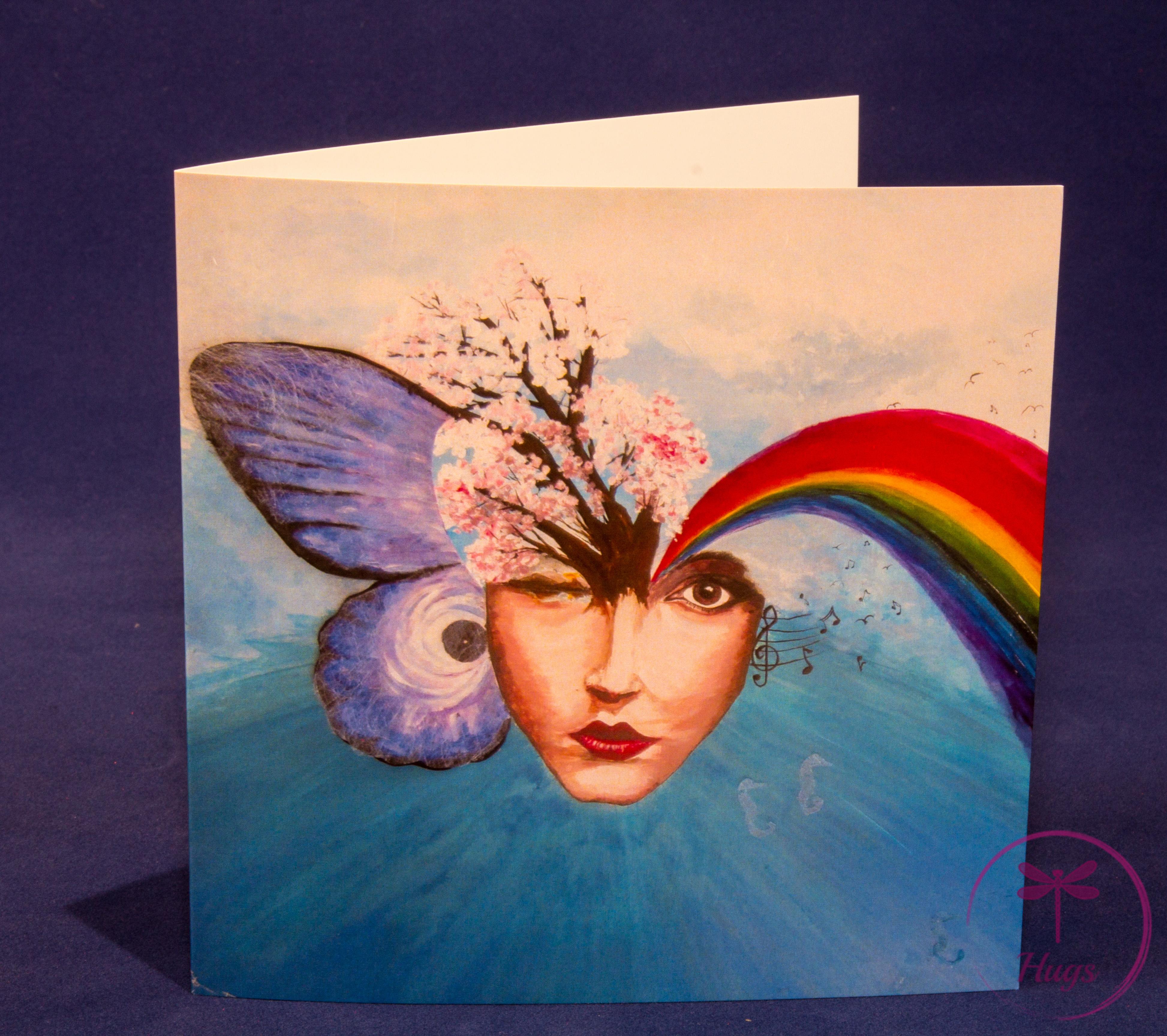 Empreal
Our cards, 'Empyreal' and 'Unwell', are both fabulous cards that really depict mental illness in a bright and creative way, and to encourage you to get involved, we are giving you 20% off all cards (including card bundles) just follow this link to get your discount and show someone you really do care (offer valid from 04.02.2019 - 08.02.1019).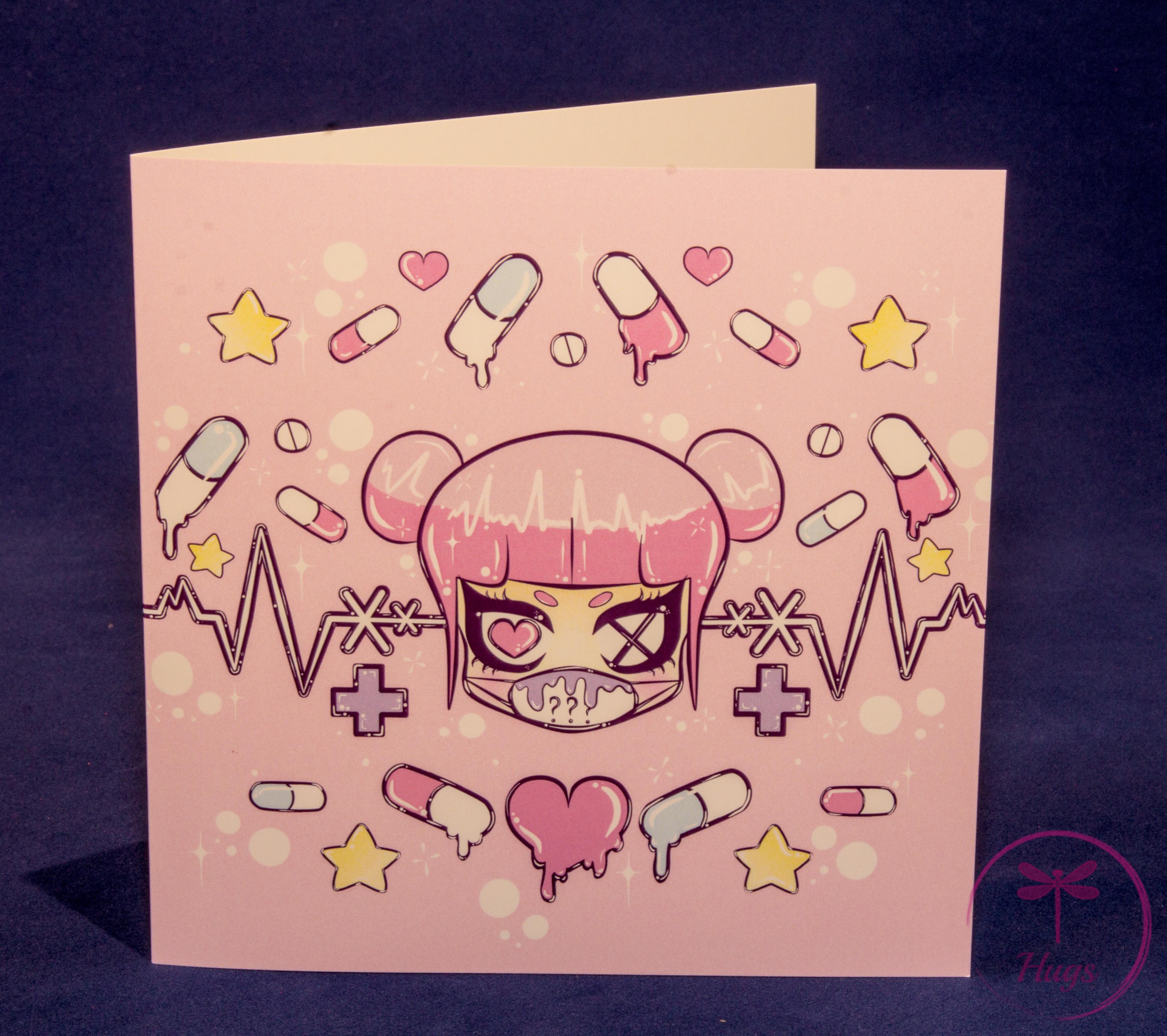 Unwell
And don't forget, all our artwork is provided by artists who, themselves, live with a mental illness.
So here's looking forward to Thursday, 7th February and working together to end the stigma surrounding mental illness.